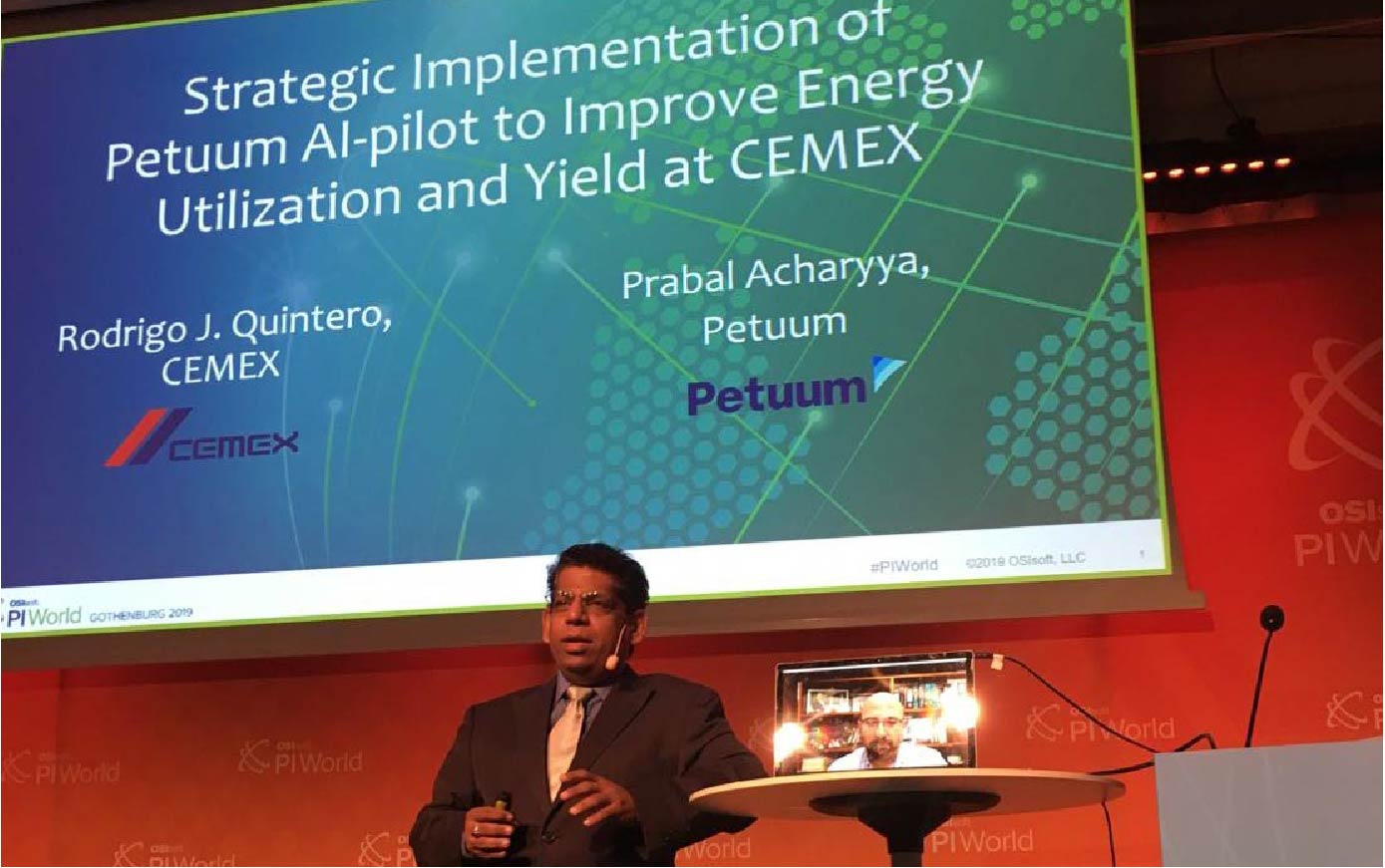 [et_pb_section fb_built="1″ _builder_version="3.0.47″][et_pb_row _builder_version="3.0.48″ background_size="initial" background_position="top_left" background_repeat="repeat"][et_pb_text _builder_version="3.19.14″ background_size="initial" background_position="top_left" background_repeat="repeat"]
Petuum braved the wind, rain, and the (too quickly approaching) fall temperatures to attend our second PI World of the year to present attendees with Petuum Industrial AI, the best artificial intelligence (AI) solution to capitalize on their current investment with OSIsoft.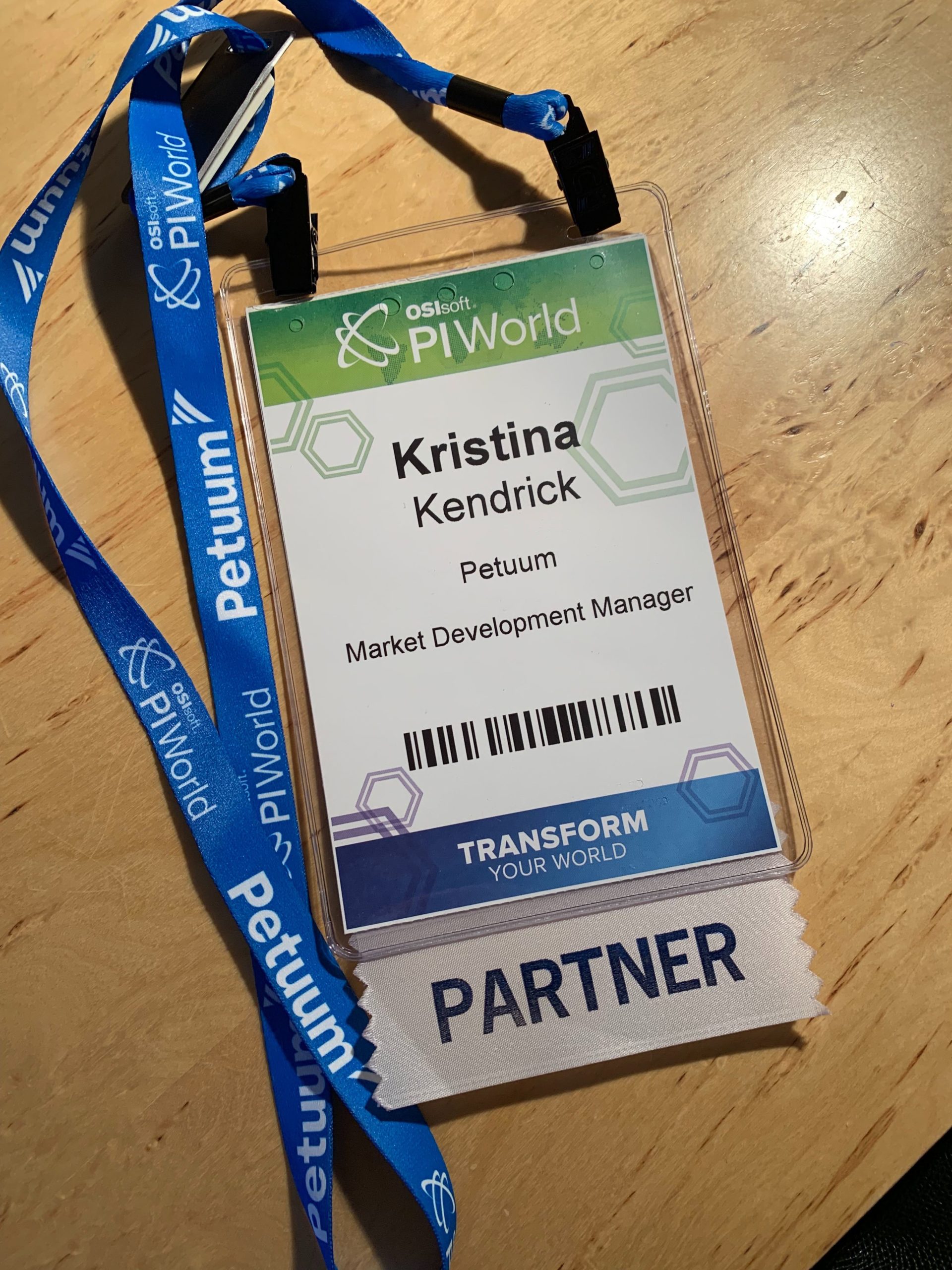 Petuum remained front and center as a top OSIsoft partner, with our logo printed on all attendee lanyards and our team mingling in the networking lounges with account managers, process and automation leaders, and digital transformation executives. In a short four days, we managed to meet countless companies to discuss their AI roadmap and strategize on how Petuum would help them obtain their Industry 4.0 initiatives.
Prabal Acharyya, Petuum's Head of Industrial AI, and Rodrigo J. Quintero, Operations Digital Technologies Manager at CEMEX, took the stage again to present how Petuum's AI-pilot implementation improved energy utilization and yield at CEMEX cement plants. This time they shared findings applied across multiple locations as part of our global agreement. While each new plant has its own unique considerations and challenges, it is clear that Petuum AI-pilot is bringing undeniable value as customers increase their AI utilization and create an operating culture around data-driven decisions and execution. Some of the key findings when using Petuum's AI-pilot include:
Consistent heat recovery which translates into energy savings
Reducing process variability by a half of a standard deviation (comparing AI-pilot vs manual operation)
5% increase in yield
"On top of getting better heat recovery, we're getting additional yield. The higher the production rate across each site, the higher the benefits. Once you factor in this, the numbers multiply very fast and this will be a big path for CEMEX. This is a giant step in digital transformation, and it is huge for the cement industry."
-Rodrigo J. Quintero, Operations Digital Technologies Manager, CEMEX
If you missed the presentation, check out the recording below.
While the conference sessions stayed mostly the same as what was presented a short five months ago at PI World San Francisco, you can tell there is an ongoing shift in mindset. The Gothenburg attendees didn't just have a curiosity to learn about AI and new technologies, they feel an eagerness and urgency to adopt!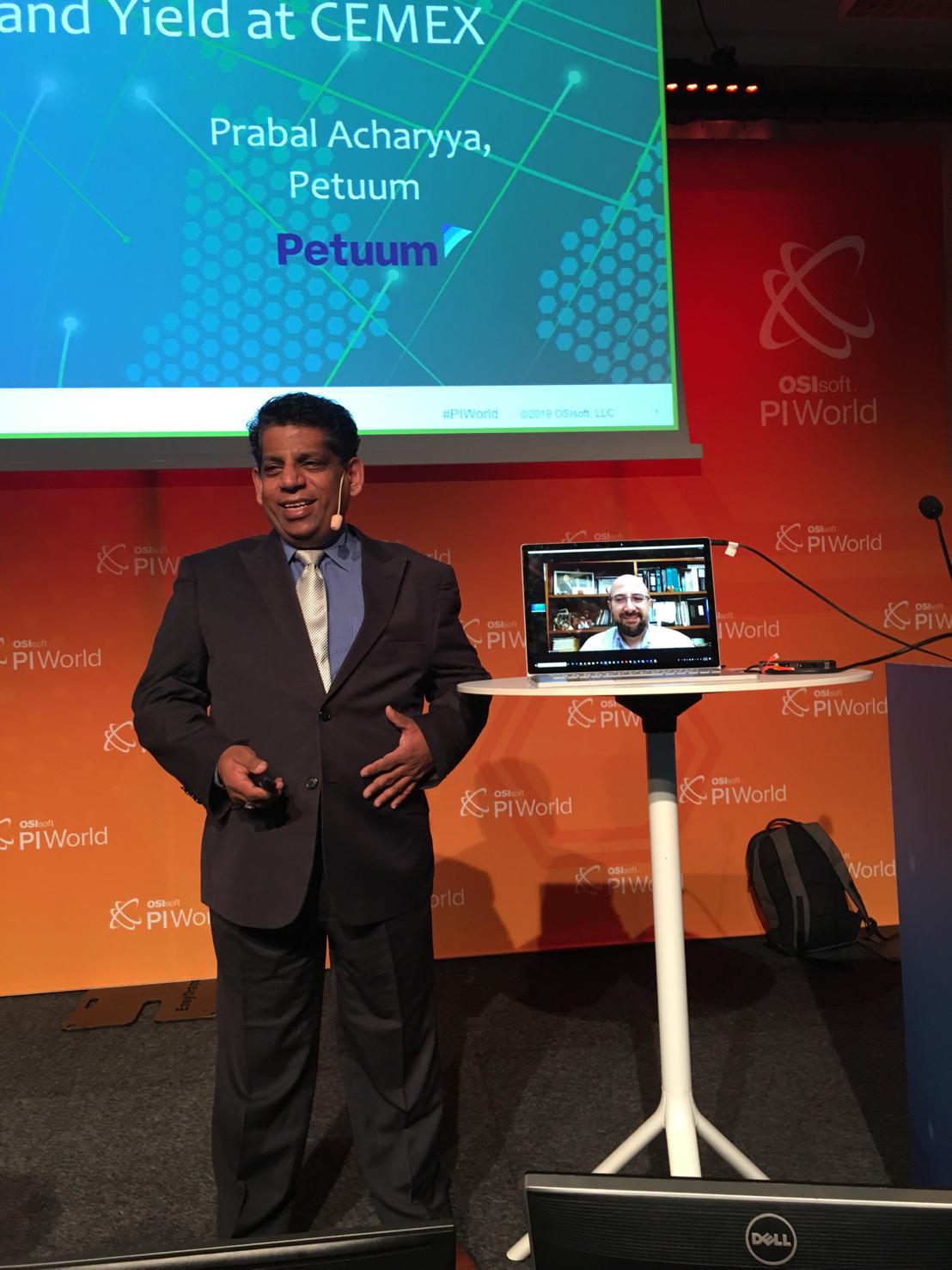 Companies have long recognized the importance of implementing a powerful data infrastructure such as PI. But now they realize that having a digitization strategy that outlines how to leverage that data to influence and optimize decisions at every level is just as, if not more important.
During the Partner Meeting & Reception, Bry Dillon, OSIsoft VP of Cloud, Channels, and Community, called on partners like Petuum to be the force that will take PI to the next level for critical operations. They are counting on us to bring community-wide insights to the hands of decision makers throughout OSIsoft's customer companies. The benefit of coupling OSIsoft's data infrastructure and Petuum's AI solutions is the ability to make use of your data with the shortest time to value. Petuum has pre-built connectivity into OSIsoft through integrations such as:
PI Web API
PI Connectors and Interfaces
Asset Framework and Asset Analytics
PI Vision including customer controls
OSIsoft PI Cloud Connect
For new or existing PI users, these integrations enable you to deploy Petuum AI today! Whether you are simply looking to better understand your operations through analytics, smart monitoring, or predictions of conditions and operating variables in the future, – OR – if you are seeking fully optimized and automated operations similar to CEMEX, Petuum has a proven solution that can give business insights in a matter of weeks.
Enterprises continue to pioneer on their most challenging AI use cases with Petuum's scalable and sustainable AI solution. Stay tuned to hear about our next application at OSI's regional seminars later this year!
To keep the conversation from PI World going or if you didn't get the chance to meet with us in person, please reach out to business@petuum.com. We would be happy to evaluate your "AI readiness" or work with you to prioritize your AI applications that are both meaningful and obtainable.
Perhaps it will be you to join us on stage next!