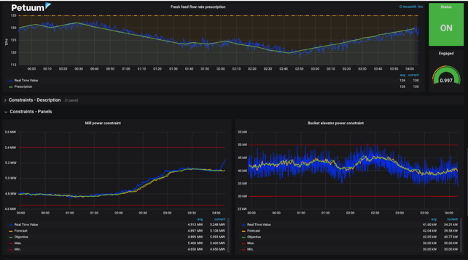 Join Petuum on June 9th to learn how artificial intelligence (AI) and machine learning is driving the next generation of industrial manufacturing, Industry. 4.0.  
Unlocking the power of Artificial Intelligence and Machine Learning (AI/ML) is projected to drive the next generation of industrial manufacturing. 
Actionable intelligence is not created equal, as there is a clear difference in performance between organizations using simple analytics and modeling tools, and those who embrace predictive and prescriptive insights into their decision-making processes and company culture. 
With initiatives to increase yield, improve energy recovery, stabilize operations, cement producers are facing how to best leverage technology and their existing data to drive measurable business results. 
Petuum's award-winning AI/ML products bring capabilities above and beyond traditional process control techniques. Petuum takes a data-driven and dynamic approach to improve process workflows, with the ability to configure AI models based on your operating preferences and ever-changing business goals and constraints. 
During this webinar, Petuum will present: 
AI/ML applications for cement manufacturing

 

AI-based soft sensors

 

Asset and 

process 

optimization

 
Visual inspection with computer vision

 

Real-world case study & results

 
This Webinar is hosted by World Cement to showcase Petuum's award winning Optimum for Industrial AI software in production. Join us to learn more about how AI is transforming industrial manufacturing and what is needed to succeed for the future.