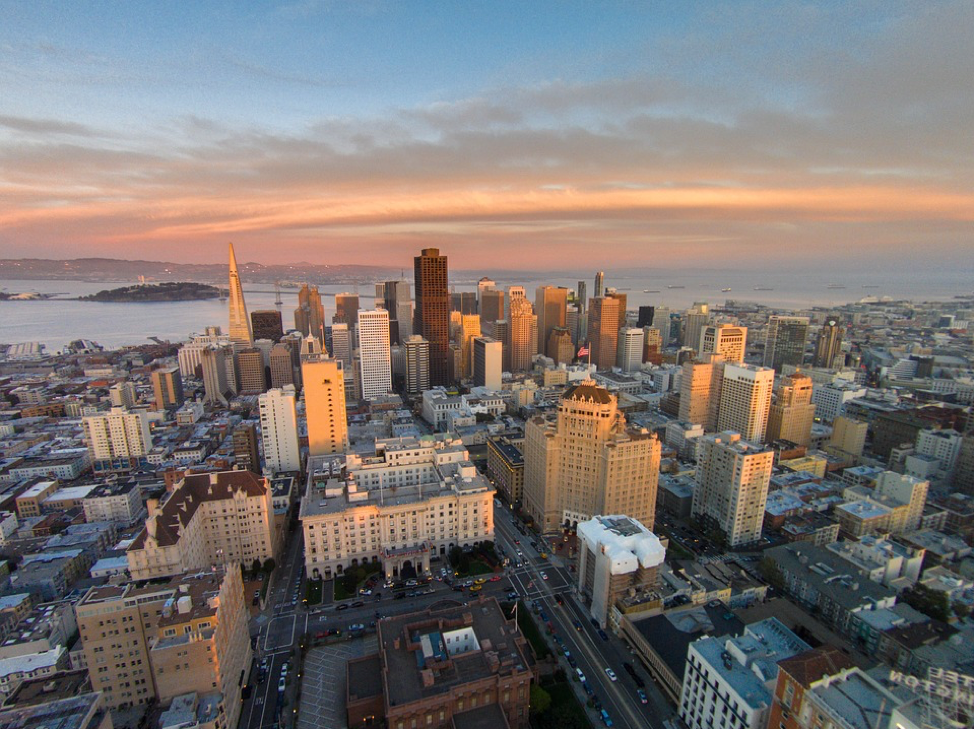 [et_pb_section fb_built="1″ _builder_version="3.0.47″][et_pb_row _builder_version="3.0.48″ background_size="initial" background_position="top_left" background_repeat="repeat"][et_pb_text _builder_version="3.19.14″ background_size="initial" background_position="top_left" background_repeat="repeat"]
Last week Petuum made its second appearance at the OSIsoft PI World conference with a much larger presence as the sole Platinum Sponsor. It was week was full of customer meetings, great dialogue, informative sessions, laughter, and running like crazy from place to place.
As one of the newest members of the Petuum team and a first-time attendee at PI World, this was great place to learn and network. Some highlights from the week included a standing-room-only session where we co-presented with CEMEX, one of our customers for AI-enabled autonomous cement plant operations (if you missed it, watch the recording here), and our Industrial AI Autopilot launch party on the 45th floor of the Hilton. The views of San Francisco were unbeatable, as were the conversations and drinks.
While many of the attendees are in different steps of their digital transformation journey, I noticed consistencies in their stories about why we haven't been able to tap into AI's real potential. Here are some of my key takeaways:
1. The industry has not yet reached a consensus on the definition of AI. We all want it (even if we're not sure why), some organizations have already invested in it, and yet the approaches vary in degree and commitment. Why do we all approach it differently?
I heard one of the best explanations from Petuum's CTO, Qirong Ho, who happens to have a PhD in the subject. To summarize: Artificial Intelligence or AI is an all-encompassing practice that includes several different computing specialties (such as Natural Language Processing, Computer Vision, Deep Learning, etc.) and many problems require combinations of all these capabilities to solve.
While this explains the various approaches to AI, it doesn't explain another point of confusion we encountered. Several folks believe AI is the same as advanced analytics, but it is not. Advanced analytics gets you to a higher level of visibility and insight, but AI moves your operation to the next level altogether. 
AI has the potential to transform your business at scale. It learns from our mistakes and years of experience, enables operators to control more variables simultaneously, and make your "golden day" as repeatable and consistent as shift changes.
At Petuum our goal is to "industrialize AI." Regardless if we are helping you manage a troublesome process or if we are an integral part of defining your global Industry 4.0 initiatives, we want to make these AI capabilities accessible to any organization. Petuum's approach combines our AI platform with a portfolio of pre-made AI products that are fine-tuned for use across several verticals –industrial, financial services, healthcare, among others. Cement is just the beginning!
2. We have collectively realized that data is the new foundation to our businesses. We are making valiant attempts to collect and manage more of it. But, now that we have it, how do we actually use it?
We can break this down into one simple objective – what business problem are you trying to solve? Do you have intermittent failures without an identified root cause? Are you trying to reduce your emissions to stay within regulatory compliance without compromising on yield? Similar to how you hire employees with a specific function in mind, we also need to understand the task at hand before we can deploy an AI framework.
Data comes in several shapes and sizes. Because of the dynamic and ever-changing business environment, an AI solution must be agnostic to the inputs and capable of providing real-time prescriptions. While data can be leveraged to create analytics or reports, those aging models fall short of AI's potential and likely won't instill the confidence you need to change the organization's processes or get out of your operational comfort zone.
Lastly, data is only as valuable as your understanding of how it interacts with your assets and people. Petuum's subject matter experts from industries like chemicals, food and beverage, and energy have a mutual understanding of your pain points and can help translate requirements into functional solutions.
As we catch up on our email, the Petuum team concludes PI World feeling a great deal of pride and excitement for our next engagements. We have our sights set on how to solve the next complex problem using AI, and I have a feeling we'll have even more exciting news and insights to share next year.
If you were unable to schedule a private session with our industrial and AI experts this year, and you're interested in discussing a potential use case with us, you can email business@petuum.com, call +1(408)721-1137, or book time with me directly here.